---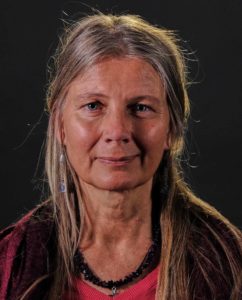 Throughout her whole life Lisbeth Ejlertsen has been fascinated with inner life and what makes us happy. Her life's work has been to explore the human capacities that lie within each of us and to make those potentials visible to others.
For most of her adult life Lisbeth has listened to and followed her inner voice. This has led her to meditate for at least 30 years, follow a spiritual Master for more than 20 years and visit India more than 20 times in order to explore the richness of the spiritual wisdom this country offers.
In 1991, she chose to say goodbye to a career in engineering and to follow her inner call to start a business where she could focus on developing and arranging courses about "Flow" in life. She also began writing, painting and working as a trauma therapist.
These days Lisbeth lives in Vrads, a small village surrounded by beautiful Danish countryside and close to the meditation centre where she continues to absorb herself in the infinite paths of development of the heart.
If you want to know more about Lisbeth, please follow this link: