---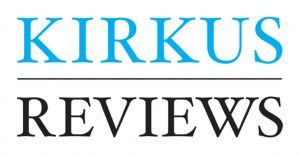 [Read the original review from January 2017 on the Kirkus Indie website here]
TITLE INFORMATION
THE SPIRITUAL WISDOM OF INDIA, VOLUME I
About My Search for Happiness and the Truth in Life with Indian Gurus and Palm Leaf Astrologers
Lisbeth Ejlertsen
AuthorHouseUK (290 pp.)
$36.61 hardcover, $19.76 paperback, $4.99 e-book
ISBN: 978-1-5246-6656-9; January 28, 2017
BOOK REVIEW
In this debut book, a woman recounts her life-changing experiences during three visits to India, using her time spent with several gurus to introduce the culture and lessons of Indian spiritualism.
At age 22, Ejlertsen was seemingly just starting her life as an electronics engineer in Copenhagen, but already found herself struggling with depression.
Then two separate events occurred—a never-before-experienced moment of clarity, and a trip and fall that seemed somehow to occur in slow motion, outside her understanding of time and space.
These incidents, along with meeting a guru in Denmark, led Ejlertsen to India in 1994. There she studied under four gurus and saw a palm leaf, or Nadi Astrologer, who, using her thumbprint, found a scroll that purported to divine the happenings of her life.
She would discover her spiritual Master Chariji in '95, and return to India on two more occasions. There, she gleaned much about the subcontinent's rich history and Chariji's specific form of transmission-based meditation, lessons she recounts in this, her second English edition of the book.
Taking place over her 20-plus years of exploration of India's spiritual culture, Ejlertsen's work is not strictly a memoir. The first three chapters act as a thorough primer, introducing the ancient texts known as the Vedas, their supplementary Upanishads, the Yoga Sutras, and their connection to Hinduism, from its history to its practice.
Palm leaf astrology is heavily examined, with the author's own firsthand experiences giving a stirring and intimate view of the fortunetelling process.
Much of the rest is made up of quotations from Chariji, and of his Master, Babuji, charismatic gurus the author is clearly passionate about, even if some of the breakdowns of their words seem dry in comparison. This is mitigated somewhat by the book's own contention that its content need not be taken linearly.
The work brims with useful supplemental resources, including extensive citations, black-and-white photographs and illustrations, locations and contact information for many of the gurus Ejlertsen encountered, and most impressively links and QR codes for a full multimedia experience.
Despite being labeled Volume 1, a robust resource of Indian spiritualism all on its own.